Villa Tranquilidad
San Jose del Cabo
8BR/8+BA, sleeps 16, beachfront, 16,433 sq. feet
From $2768/nt
More Info
Description
Villa Tranquilidad – Located in the prestigious community of Puerto Los Cabos, this villa will surround you with an atmosphere of relaxation, offering top-of-the-line amenities that complement the beautiful vistas and soothing sound of the waves. This villa boasts a spacious interior with lavish bedroom suites, wood-beamed ceilings, travertine and granite counters, as well as an expansive living room that opens to the poolside terrace. Step outside and onto the terrace and enjoy the outdoor dining area, oceanfront swimming pool, Jacuzzi and outdoor entertainment system. Just a short drive to the historic heart of San Jose del Cabo, you and your guests can easily explore the gourmet dining, art galleries and boutiques. No matter what you're looking for, Villa la Tranquilidad will be a once-in-a-lifetime experience.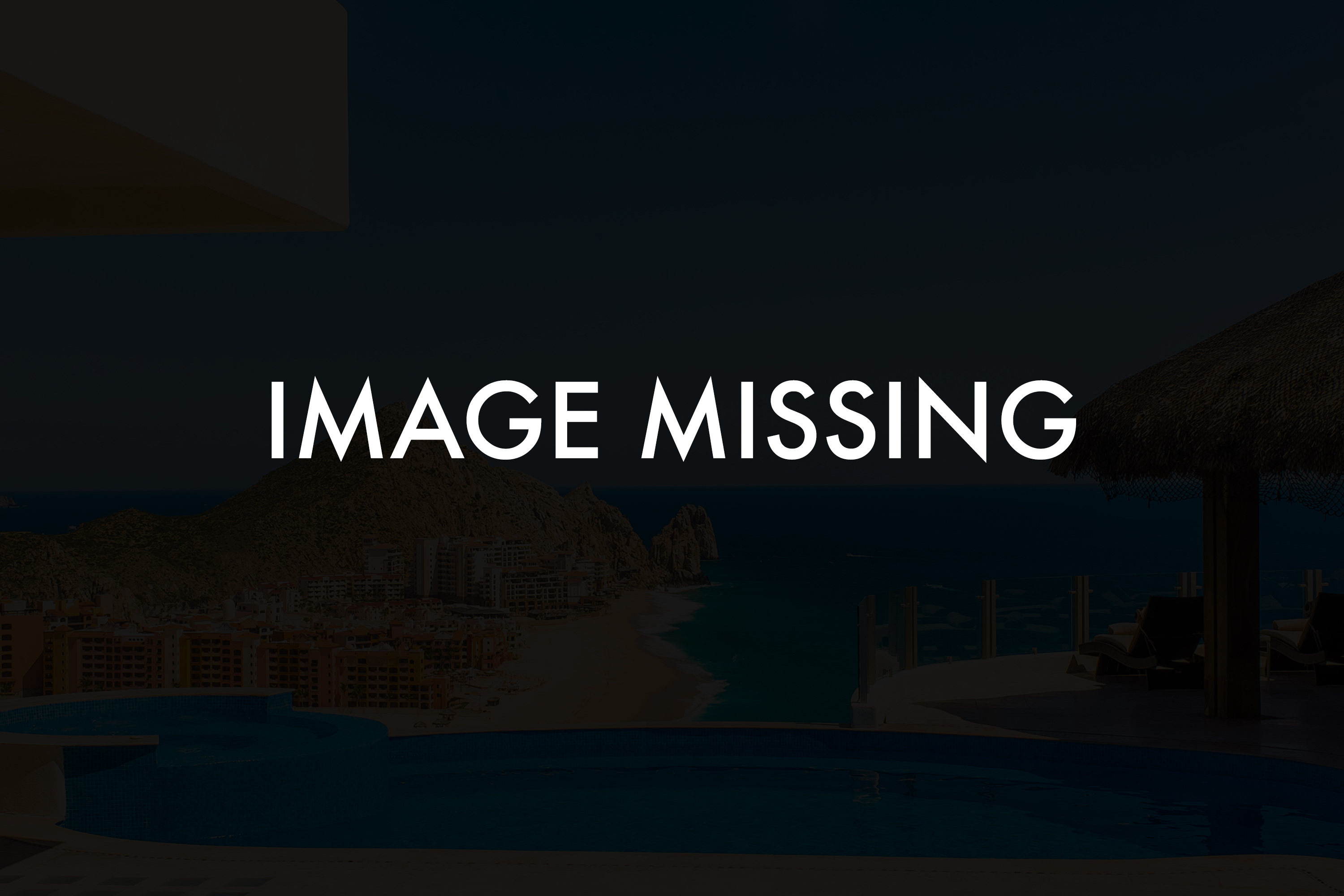 When you book Villa Tranquilidad with us, you'll get these FREE extras!
Guests who book their Cabo villa stay with us get $200 worth of complimentary extras! You'll enjoy a free private transfer from the airport to your villa, AVIS car rental delivery to your villa, 24-7 local concierge support, a margarita party upon your arrival and more!
*Some restrictions apply, some extras not valid for villas in La Paz. Contact us for full details.
Need more information? Get availability, rates and book online here!
Rate Detail
06/01/2018 – 06/30/2018
$4014/night
07/01/2018 – 09/30/2018
$3568/night
10/01/2018 – 10/31/2018
$4014/night
11/01/2018 – 12/16/2018
$4460/night
12/17/2018 – 12/22/2018
$5575/night
12/23/2018 – 01/06/2019
$5575/night
01/07/2019 – 05/31/2019
$4460/night
06/01/2019 – 06/30/2019
$4014/night
07/01/2019 – 09/30/2019
$3568/night
10/01/2019 – 10/31/2019
$4014/night
11/01/2019 – 12/16/2019
$4460/night
12/17/2019 – 01/06/2020
$5575/night
Area Map