Fishing Charters – Cabo San Lucas, Mexico
If you are a sport fishing enthusiast, you will find that there is outstanding fishing in the Cabo San Lucas area all year round. The best months are known to be October through June around Los Cabos. You can always head over to the East Cape for great fishing March to November. For marlin fishing you can't beat the months of September, October and November.
As a summertime fisherman, you might be more likely to catch wahoo, tuna, sailfish, or dorado. Striped marlin and yellowtail are more plentiful during winter and early spring.
We recommend the Pisces Fishing and Yacht Fleet which has been recognized by the International Billfish Foundation for releasing the most striped marlin and was honored by the International Game Fish Association with the Conservation Award. Their experienced captains and crews are dedicated to customer service and satisfaction, with an intimate local knowledge of the most productive fishing areas depending upon the season.
All-inclusive Fishing and Yacht Charters include IVA tax, beverages, box lunches, fishing licenses, dock fees, live bait and filleting of your catch.
Pricing is for Bare Boat / All-Inclusive, unless otherwise noted.

28' Pisces Uniflite Sport Fisher
4 people

31' Pisces Bertram Sport Fisher
6 people

32' Pisces Cabo Express 'Bill Collector'
6 people

35' Pisces Bertram 'Valerie'
6 people
35' Pisces 'Knot Workin'
6 people

38' Pisces Blackfin 'C-Rod'
6 people

38' Pisces Mediterranean 'Speedwell'
6 people

42' Pisces Bertram Twin 'Yahoo'
6 people
42' Pisces 'Hot Rod'
6 people
48' Pisces 'Listo'
6 people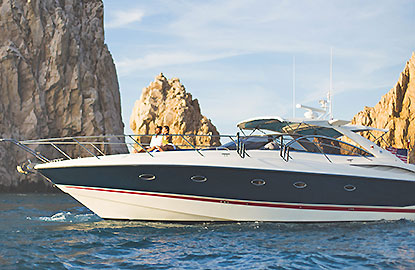 55' Pisces 'Chica Mala'
8 people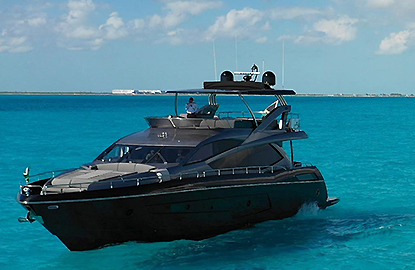 80' Savi Yacht II
18 people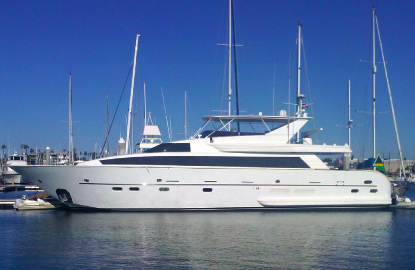 85' Pisces Her Shine Marine 'Contessa'
18 people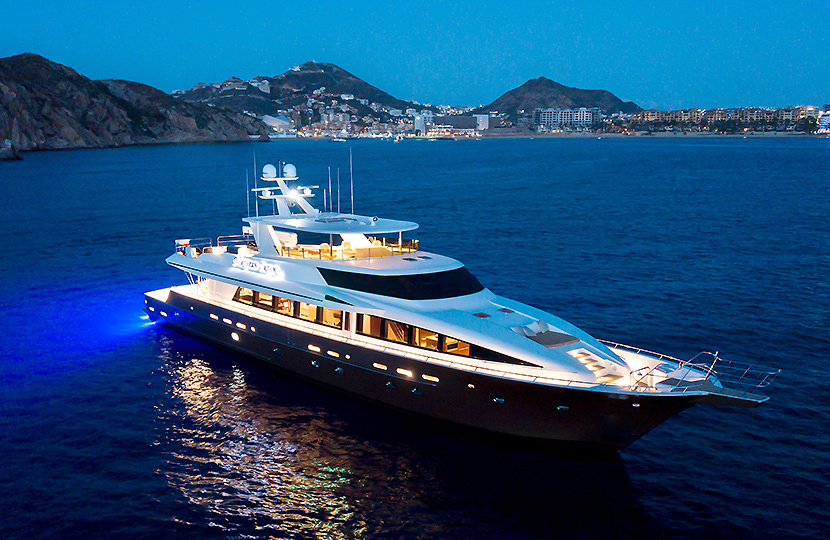 130' Pisces 'Sovereign'
25 people
Bare Boat:
Includes vessel, crew, fuel and tackle. Food, drinks, Mexican fishing license and bait not included.
All-Inclusive: Includes vessel, crew, fuel, tackle, live bait, box lunches on vessels 28 to 50 feet, breakfast and lunch on vessels 60 ft and up, beer, soft drinks and soda (24 total), filleting and freezing of catch, coffee and sweet-rolls before departure. Fishing licenses NOT included but are available for purchase at fishing charter office.
Many charter boats can accommodate additional passengers for an extra fee. A 20% premium is added to Bisbee Fishing tournament charters. Captain/crew gratuity is not included. Pisces has soft-sided coolers for sale should you want to ship your fish home after your catch. Pisces charters also include coffee and sweet-rolls before departure at their dock-side office.
Call Cabo.com at 1-888-760-2226 to reserve your fishing charter. A minimum of 7 days advance notice is preferred to confirm the details of your reservation.